Last night, I traveled with the photo booth to the Athenian Ballroom in Elkhart for the wedding of Courtney and Jorge. Having never been to this venue, I was shocked by the charm and beauty of this little gem in downtown Elkhart. An added bonus of the evening was a great staff that was accommodating and easy to work with.
The photo booth was a huge hit that was busy most of the night. Most of the kids and adults used the photo booth multiple times. The guests were some of the nicest that I've encountered. (A couple of them even helped picked up the prop table and pitched in to help gather boa feathers from the floor.) It was a long evening (4 hours) but a lot fun. I've posted the photos to http://www.culverphotos.com/11_1_14_courtney_jorge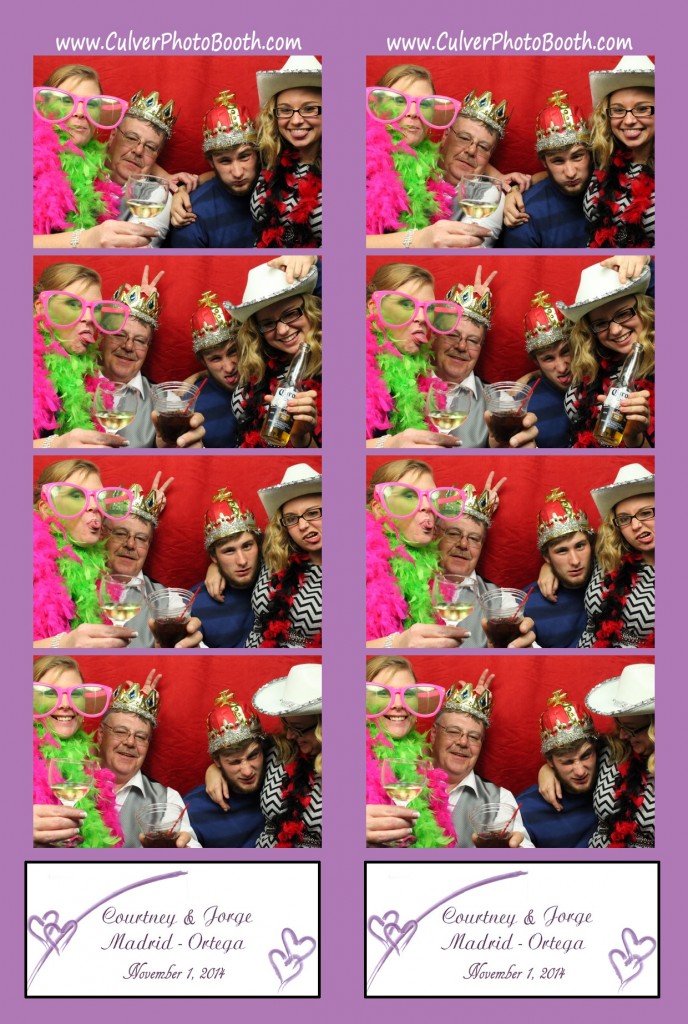 CGM Photography, Culver Photo Booth, and Culver Photos are not associated in any way to Fun Zone Photo Booths or Culver Photo Booths (with an s added at the end).