Yesterday, we traveled to Elkhart, Indiana with the photo booth for a benefit for Zachary "Talley-Man" Talley. Zach is a young 15 year-old who suffers from Ataxia-telangiectasia, a rare genetic disease that attacks children, causing progressive loss of muscle control, immune system problems, and a high rate of cancer. Zach is confined to a wheelchair. The benefit was put on by a local Boy Scout troop that Zach is a member of. They hoped to raise enough money to purchase a handicap-accessible van and some much needed home remodeling to better accommodate Zach and his wheelchair. The spagetti dinner benefit was well attended. They had a silent auction, a bake sale, and numerous other activities that helped raised close to $6000 for Zach and his family. We donated 100% of the proceeds from the photo booth to Zach. It was nice to see so many people in Zach's community supporting him and his family, and we were happy to be a part of it.
I've posted the photos from the event to: http://www.culverphotos.com/3_30_14_zach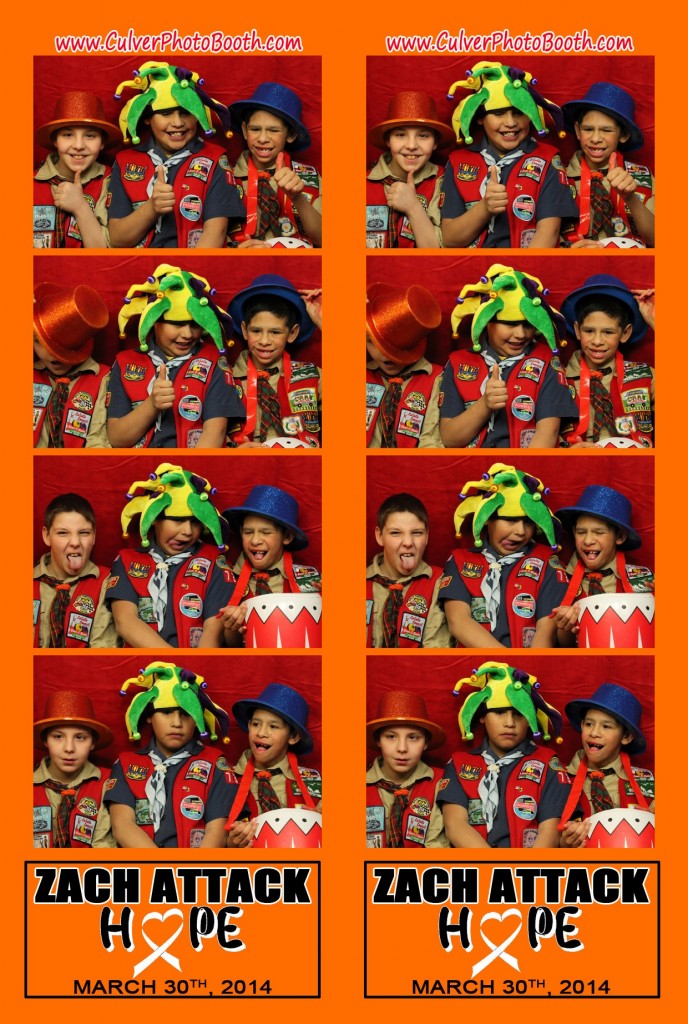 CGM Photography, Culver Photo Booth, and Culver Photos are not associated in any way to Fun Zone Photo Booths or Culver Photo Booths (with an s added at the end).