This past weekend, I traveled with the photo booth to the Bourbon Back Forty for the wedding of Josh and Rikki. Having been there dozens of times, I can say this is great venue for a photo booth and there is very nice area for the photo booth that has plenty of space for the booth and props. As always, people loved the booth with most going in it several times.
I've posted the photos to: EVENT PHOTOS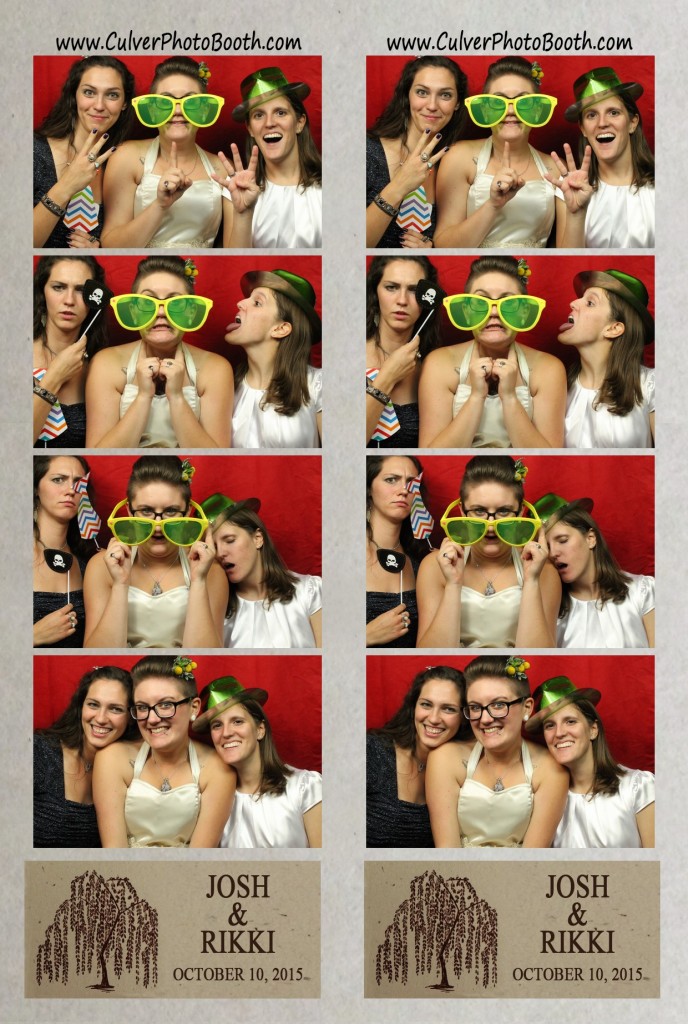 CGM Photography, Culver Photo Booth, and Culver Photos are not associated in any way to Fun Zone Photo Booths or Culver Photo Booths (with an s added at the end).