This past weekend, I had my assistant head out to the Bourbon Back Forty for the Hanselman Wedding. I'm told everyone enjoyed the booth and had a lot of fun.
I've posted the photos to: EVENT PHOTOS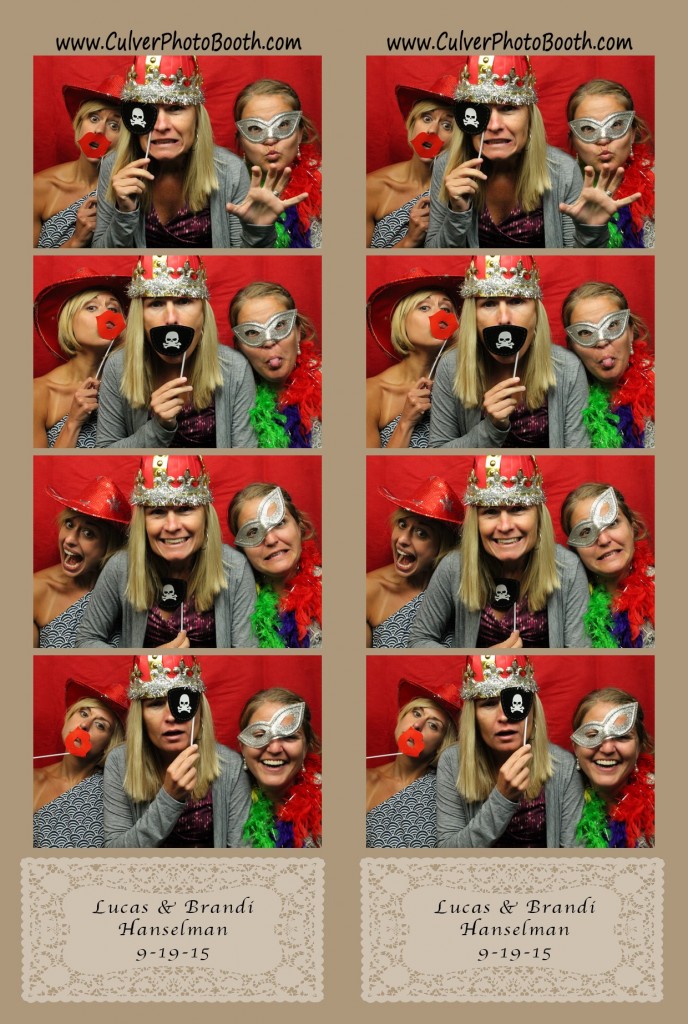 CGM Photography, Culver Photo Booth, and Culver Photos are not associated in any way to Fun Zone Photo Booths or Culver Photo Booths (with an s added at the end).