Last week, I was asked to have the photo booth at Plymouth's Tri Kappa's Annual Dinner. The theme for the night was Putting on the Glitz which was a huge hit with most people dressing in 20′s era clothing. Between the outfits and the props that I had with us, we got some great, goofy photos in the photo booth. I've posted the photos to:
http://www.culverphotos.com/2014_glitz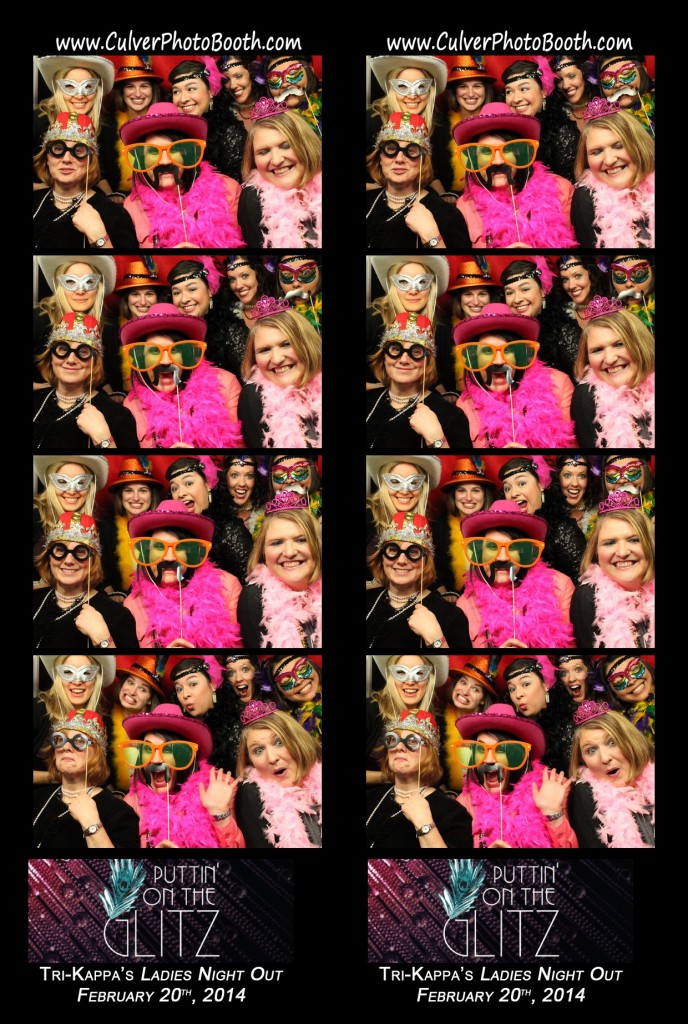 My companies, Culver Photo Booth, CGM Photography, and Culver Photos are not associated in any way with Fun Zone Photo Booths or Culver Photo Booths (with an s added at the end).