Last night, I took the photo booth further north than I've had to for any prior event. With a referral from a prior rental, I was asked to have the photo booth at the Christmas party for Boling Vision Center held in Granger at the Knollwood Country Club which is only a mile or two from the Indiana/Michigan State Line.
The photo booth was a hit with the guests as were the Christmas props which only get used this time of year. I've posted to the photos to http://www.culverphotos.com/2014_bvc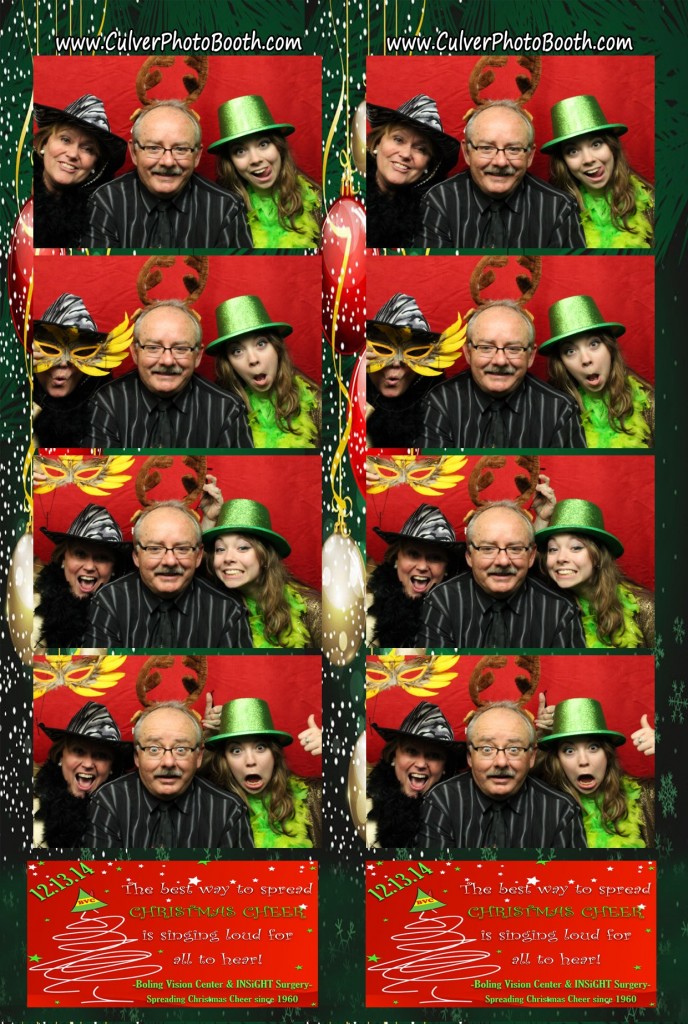 CGM Photography, Culver Photo Booth, and Culver Photos are not associated in any way to Fun Zone Photo Booths or Culver Photo Booths (with an s added at the end).