Last weekend, we took the photo booth to celebrate Emily's 6th birthday. The theme was Disney's Frozen. The young girls 9and adults) all had a blast with the photo booth.
I've posted photos from the day to: http://www.culverphotos.com/3_8_15_bday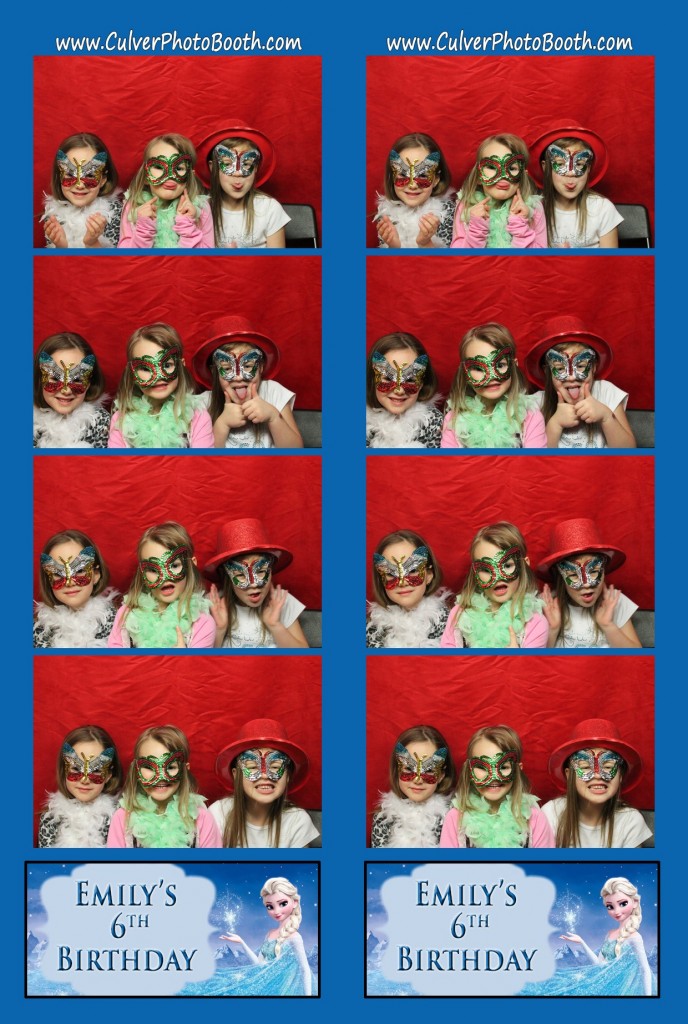 CGM Photography, Culver Photo Booth, and Culver Photos are not associated in any way to Fun Zone Photo Booths or Culver Photo Booths (with an s added at the end).