On Saturday, we took the photo booth to the wedding of Heather and Justin which took place at the beautiful setting of the Bourbon Back Forty. The photo booth was popular throughout the day with most of the guests getting their photos taken in the booth.
I've posted the photos to http://www.culverphotos.com/3_15_14_heather_Justin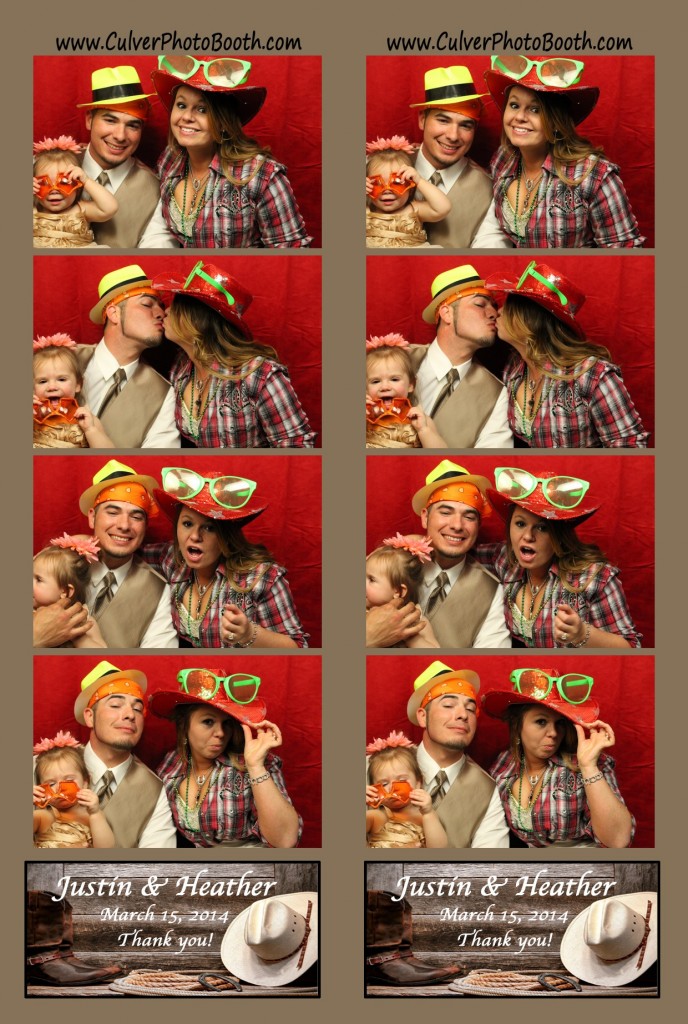 CGM Photography, Culver Photo Booth, and Culver Photos are not associated in any way to Fun Zone Photo Booths or Culver Photo Booths (with an s added at the end).