On Saturday, we traveled to South Bend's Century Center with one of our photo booths for the wedding reception of Parise and Lwan. As always, the century Center did a great job. However, a big shoot out goes to Angela, the wedding planner at Beautiful Bliss Weddings and Events (http://www.beautifulblissweddings.com/) for creating an elegant event with everything thought out to include a fireworks show. Things went very well, were classy, and (from a vendor viewpoint) organized.
The photo booth was a big attraction for the guests at the reception. People had a blast with it and were laughing and having fun while using it throughout the evening. I've posted the photos to: http://www.culverphotos.com/5_31_14_wedding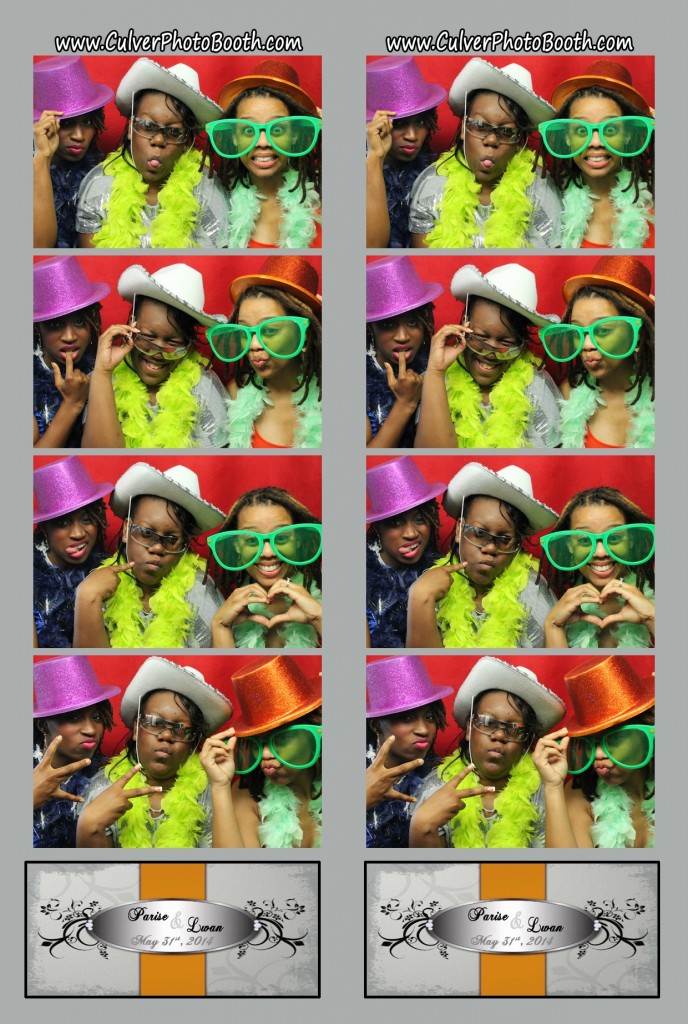 CGM Photography, Culver Photo Booth, and Culver Photos are not associated in any way to Fun Zone Photo Booths or Culver Photo Booths (with an s added at the end).